We Have All
Types of Cast Iron Radiators
APEX Radiators has an extensive inventory, from the simplest design to elaborate ornamental pieces, dating back to 1850. Certain models are unique, and our inventory is constantly changing.
Contact us to confirm availability.
Also, don't forget to visit us on Facebook to learn more about our inventory and our processes.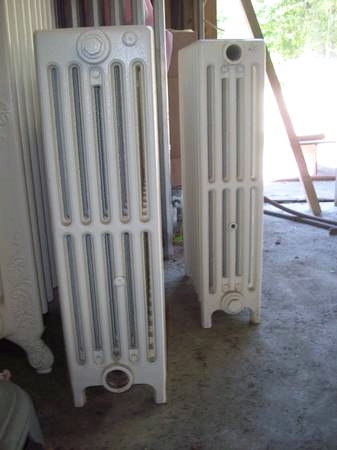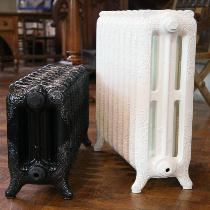 The efficiency of radiators, old and new, is measured in British Thermal Units (BTU). The dimensions of a room are used to calculate the amount of BTU needed to heat that room. Radiators all have a known and calculated BTU output. Using the BTU outputs, it is easy to calculate the size of the radiator you need to heat your room. Please note, heating capacity is a function of the radiator size.
The BTU Calculator can estimate the amount of BTUs you will need to heat or cool your home. Based on the size and the temperature you want for your home.
Click here to use our BTU CALCULATOR
We have the following radiator specs:
BTU 300, 600, 900 per section
Sizes 14" - 38"
2 and 3 Columns